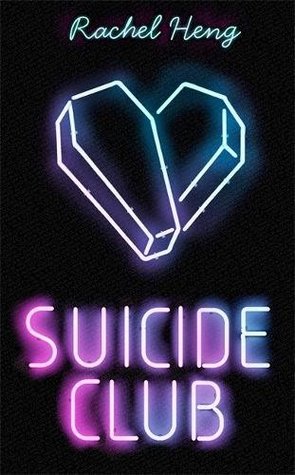 Title: Suicide Club
Author: Rachel Heng
Publisher: Hodder and Sloughton
Release Date: July 10th 2018
Pages: 320
Format: Ebook
Service: Netgalley
Buy: Waterstones
'Sometime in the near future, immortality is about to become a reality. 
Lea thought she was one of the lucky ones. She has a high-powered job. She exercises every day. She hasn't eaten sugar is years. 
But one small mistake puts her under Ministry surveillance and attracts the attention of the Suicide Club, an activist cell who meet to indulge in society's forbidden pleasures. Meat. Jazz. Sex. Death. 
Now Lea's about to learn what it really means to be alive'
I'm finally back to blogging, well kind of anyway. I'm still in the middle of exams but I do have a book review for you guys!
Suicide Club is Rachel Heng's debut novel. It's a dystopian fiction that follows Lea Kirino as she wonders if living forever really is something she wants. I was dying to read this book from the moment that I saw the blurb on Netgalley. View Full Post
Youtube || Twitter || Instagram || Facebook || Pinterest || Bloglovin'