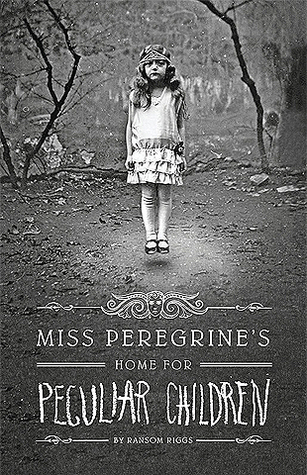 Title: Miss Peregrine's Home For Peculiar Children
Author: Ransom Riggs
Publisher: Quirk Books
Release Date: June 7th 2011
Pages: 382
Format: Paperback
'A mysterious island. An abandoned orphanage. A strange collection of curious photographs.
A horrific family tragedy sets sixteen-year-old Jacob journeying to a remote island off the coast of Wales, where he discovers the crumbling ruins of Miss Peregrine's Home for Peculiar Children. As Jacob explores it's abandoned bedrooms and hallways, it becomes clear that the children were more than just peculiar. They may have been dangerous. They may have been quarantined on a deserted island for a good reason. And somehow – impossible though it seems – they may still be alive.'


So, this is a book that was quite recently released as a film but prior to that, I was dying to read this series. There had been so much hype surrounding the books, so when my sister got it for me as a Christmas present, I was extremely eager to read it and it ended up being my very first read of 2017.
Throughout the book you could tell that Riggs had sent a lot of time building up his characters. There was a lot of detail that was put into each character that was important to the book and even the ones that didn't matter as much. They'd be fleshed out without be overexposed, it was a nice balance. I loved being able to slowly know the histories of each character and why there were so important to the books and if they'll have an impact on the rest of the trilogy.
Riggs has made this book highly addictive. I hated having to put it down and whilst I was eager to finish the book and see what happened, I didn't really want it to end. The photos that were scattered throughout the book made it more realistic for me and whilst some people may not like having the idea of the way a character looks taken away from them, I thought it was really interesting to see where Riggs had taken his inspiration from and for me, it just added a whole new layer to the book.
I'm extremely excited to read the next two books now and I don't think I'll be waiting too long before I pick them up.
Rating: 4 stars
Youtube || Twitter || Instagram || Facebook || Pinterest || Bloglovin'